About the Partnership
One organization. One voice. One mission:
To grow Freeport & Stephenson County.
Our Mission
The Greater Freeport Partnership is the place where organizations and people unite to advocate for the region, drive economic growth and champion a talented, workforce ready community.
Our Values:
Art, Design and Culture
Diversity in all Forms
Hard Work and an Entrepreneurial Spirit
The Outdoor Experience
Giving Back
Always Learning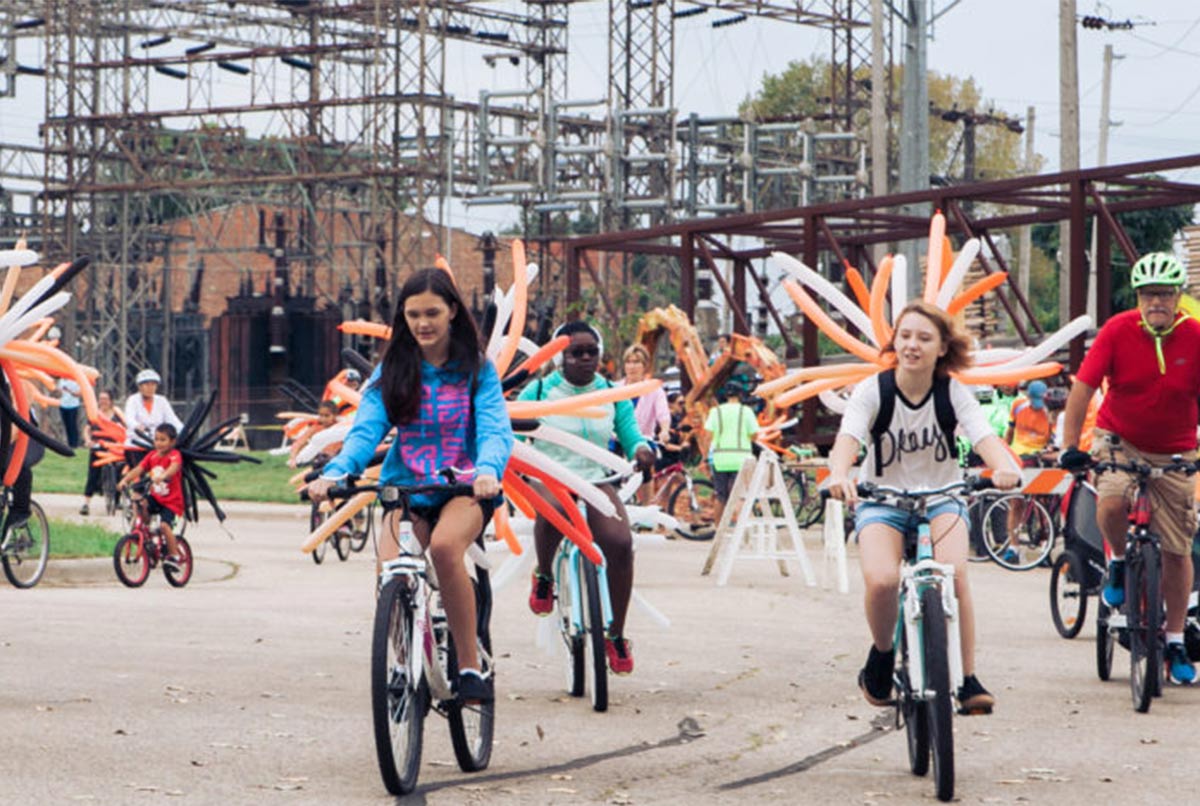 What does the Partnership do?
2019-2021 Strategic Goals
1. Assess and align government, nonprofit and educational efforts into a cohesive plan of measurable programs and services that address current and future workforce needs.
2. Develop and implement a broad-based Stephenson County marketing and promotion plan.
3. Captain the development and implementation of a county-wide, local business economic educational program(s) to increase their long-term success rate.
4. In collaboration with the public and private sector, develop and implement a plan to improve the aesthetics of the corridors leading into Freeport including wayfinding signage directing visitors to the downtown retail area. Orchestrate enhancements to downtown Freeport's image creating more local pride and favorable first impressions.
5. Build the Partnership's capacity to be the resource of business and economic development information. Analyze and distribute relevant data to businesses, developers and consultants.
6. The Partnership board of directors, committees and staff, in its composition and practices, will reflect the diversity of the area it serves.
Vision 2029
In 2029 the Partnership is celebrated for their inclusion and collaboration with the diverse communities of Greater Freeport. We are well known as:
• The chief advocates of Freeport and Stephenson County as a great and safe place for all ages to live, work and play.
• The region's workforce development leader effectively identifying needs and linking (s) the public and private sector to recruit and retain employees.
• The repository for business and economic development information; a resource for businesses to find answers and creative approaches to grow their business.
• The driver of revitalization and development of the area's retail scene, outdoor activities, and community events championing the idea that people want to come to Greater Freeport to visit, shop, eat and stay.
The Greater Freeport Partnership promotes Stephenson County and support businesses.  We accomplish these goals through workforce development, marketing, beautification, business education and providing data resources.
Our history:  In June 2018, four organizations became one: Northwest Illinois Development Alliance – NIDA, Freeport Area Chamber of Commerce, Freeport Downtown Development Foundation, and Freeport/Stephenson County Convention & Visitors Bureau / Visitors Center. The focus: create a seamless economic development, business services and tourism entity focused on providing outstanding service to those looking to start a business, grow a business and visit the area.
Funding comes from the City of Freeport, Stephenson County, partner investors and members.  Revenue is also generated through co-op advertising programs, grants and revenue from events.
The Greater Freeport Partnership board includes members of the Freeport and Stephenson County business community, the Freeport City Manager, Stephenson County Board Chair, and representatives from Highland Community College and Freeport School District.
Annual & Quarterly Reports
We are the Greater Freeport Partnership
The Greater Freeport Partnership Board:
| Name | Board Position |
| --- | --- |
| Gary Quinn | Chair |
| Mark Gridley | Vice Chair |
| Josh Elliott | Secretary |
| Chris Schneiderman | Treasurer |
| Randy Bukas | City Manager, City of Freeport Representative |
| Scott Helms | Stephenson County Representative |
| Mark Wright | Board Member |
| Mike Meade | Board Member |
| Mike Marten | Board Member |
| Chris Kuberski | Board Member, Highland Community College Representative |
| Dr. Anna Alvarado | Board Member, Freeport School District Representative |
| Ross Vehmeier | Board Member |
| C. Mark Williams | Executive Director |
It's a Great Weekend for a River Cruise!
July 22, 2021
Freeport now offers two vendors adding a Pecatonica River experience for residents and visitors! Pec-n-Paddle opened this year for kayak rentals, fishing tours and other water adventures. Kayaking is a great way to disconnect from your electronic world and relax. You are in charge of your own boat and where you want to go. Rent a kayak for a 2-, […]
Pretzel City Winefest offers shopping fun May 22
May 18, 2021
Freeport, IL – The Greater Freeport Partnership will host the fourth annual Pretzel City Winefest this Saturday, May 22 from noon to 4 pm. Tickets are still available for sale online for $25 at greaterfreeport.com/events.  After purchasing your tickets online, check-in at any of the five downtown restaurants to receive your Winefest glass, lanyard, bag, wine tokens and information packet with information on […]