A destination on its own, Downtown Freeport features authentic architecture, diverse dining options, abundant shopping, family attractions, and historic monuments to keep all ages engaged.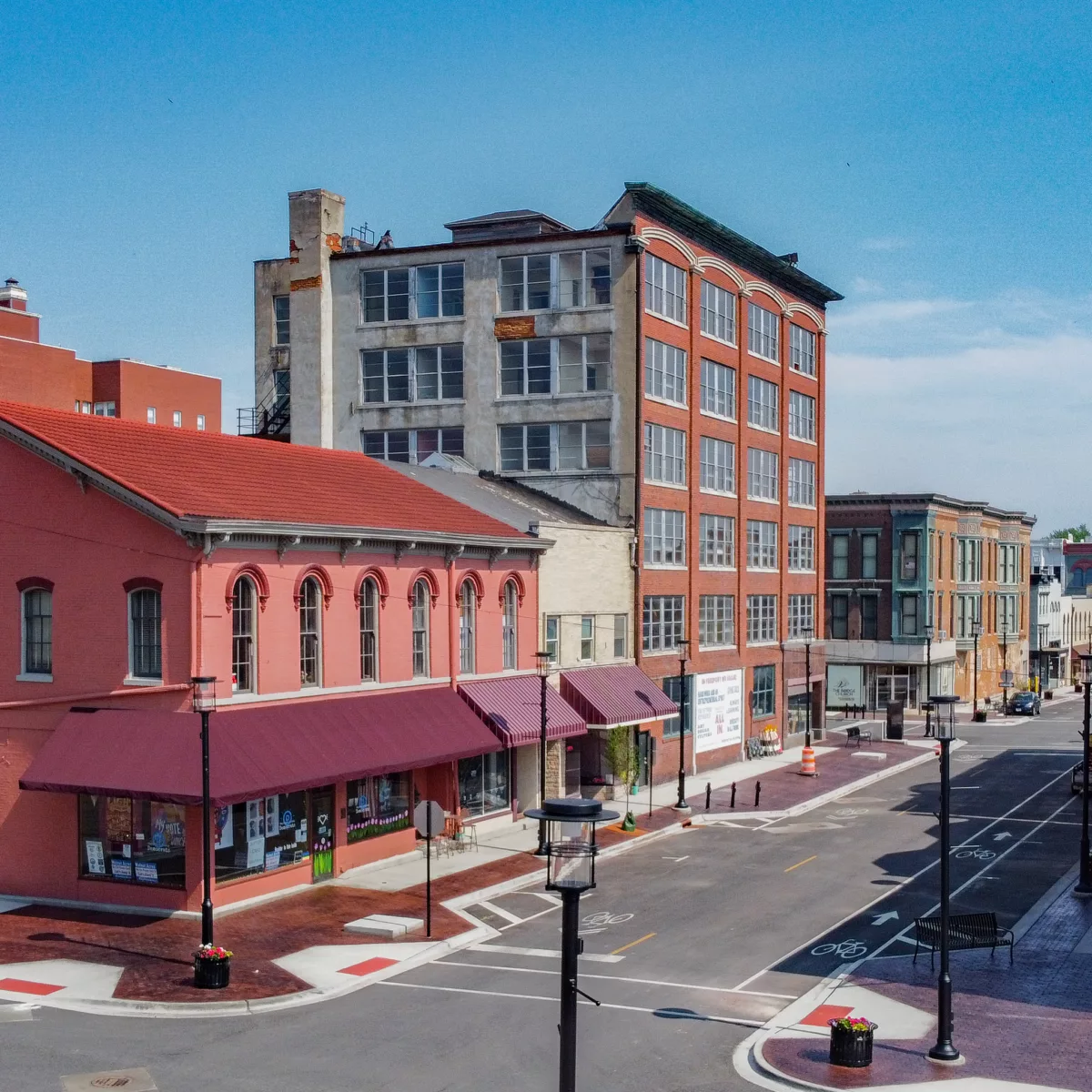 Spanning the heart of downtown Freeport, Chicago Avenue has long been an artery of activity in the city. Today, the newly renovated Chicago Avenue provides a safer, more vibrant atmosphere for both pedestrians and bicyclists alike. Brand-new streetlights, pedestrian-friendly intersections and a completely revamped sidewalks make this ever-popular corridor a pleasant destination for shopping and entertainment as well as a cultural center for our community!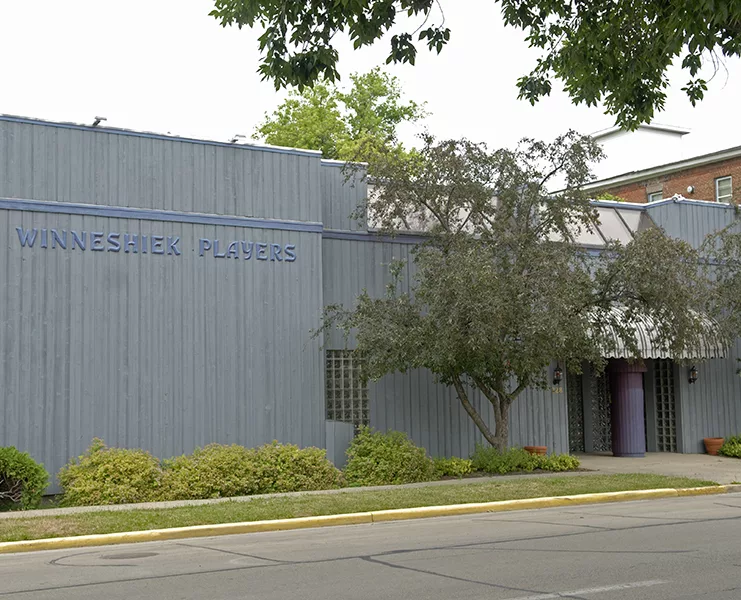 228 W Clark St.
Hailed as one of the oldest, continuous all-volunteer amateur theatres in the nation, Winneshiek Playhouse in downtown Freeport is an organization of people devoted to the development and enjoyment of theatre arts since 1916. In over a century, hundreds of first-rate productions of comedy and dramas have been performed within the historic walls of this charming venue. Visit their website for the full list of upcoming productions so you can experience the artistry for itself!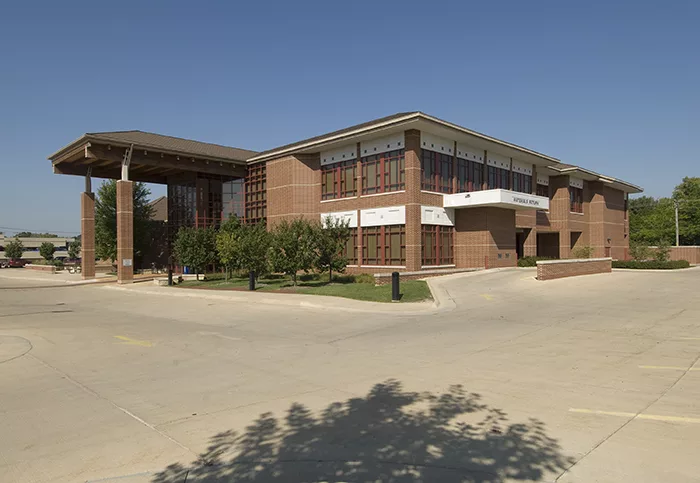 100 E Douglas St.
Freeport Public Library believes that in many ways a library is like a community living room: a dynamic resource and welcoming destination where people can learn, grow and assemble throughout their lives. Contemporary libraries like this one help individuals and entire communities remain vital and energetic. Freeport Public Library is home to a large collection of book titles (over 110,000), meeting rooms, diverse programs and much more. This library is more than books on a shelf, it's a meeting place to share culture, history and community.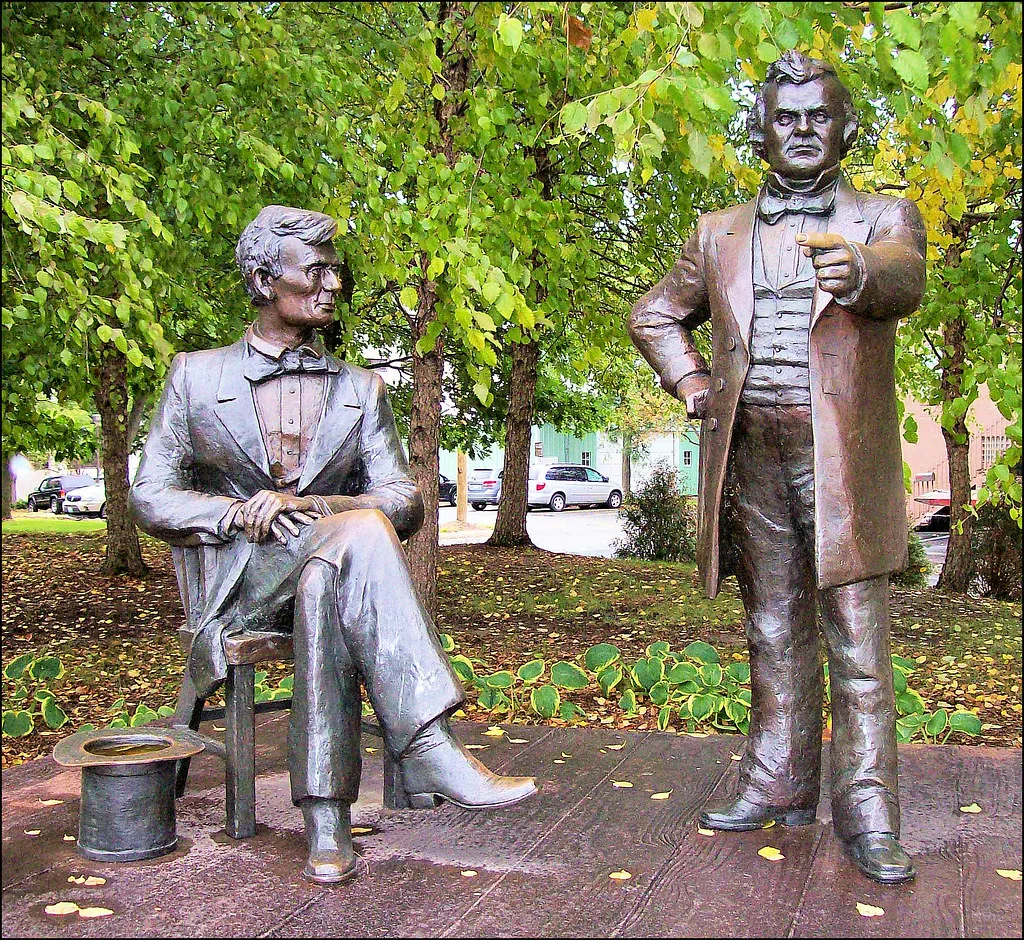 114 E Douglas St.
On August 27, 1858, the most significant of the historic Lincoln-Douglas debates took place in Freeport, IL and gave the nation direction in succeeding years due to the famous Freeport Doctrine. While Stephen Douglas kept his seat in the Senate after the debates, his reply that each state should be perfectly free to do as it pleased in regards to slavery, no matter the ruling of the Supreme Court, stirred a sentiment of betrayal among constituents that would come back to haunt him in his bid for President in the election of 1860. Abraham Lincoln's point that "a house divided could not stand," his belief that Americans of every race were entitled to "life, liberty and the pursuit of happiness," and his stance against Douglas' advocacy for popular sovereignty were what ultimately led to his election later on.
Visit the Lincoln-Douglas Debate Square in historic downtown Freeport, next to the Union Dairy, to see the first statue ever erected to include both Lincoln and Douglas in commemoration of the debates that influenced US history. This landmark is one of two points of interest for Lincoln history in Stephenson County.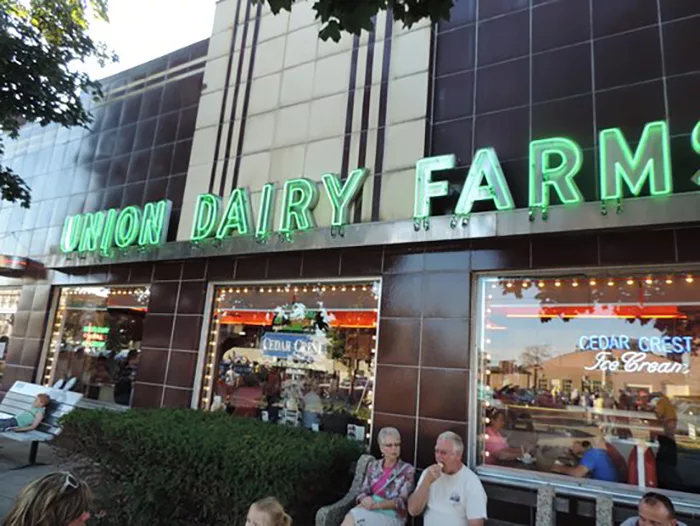 126 E Douglas St
If you're looking to find a little old school cool, stop down to the Union Dairy for a taste of the classic 50's malt shop experience. Sit at the parlor bar for a juicy burger and a shake or order ice cream to go and enjoy the scenery of the Lincoln-Douglas Debate Square and historic Downtown Freeport.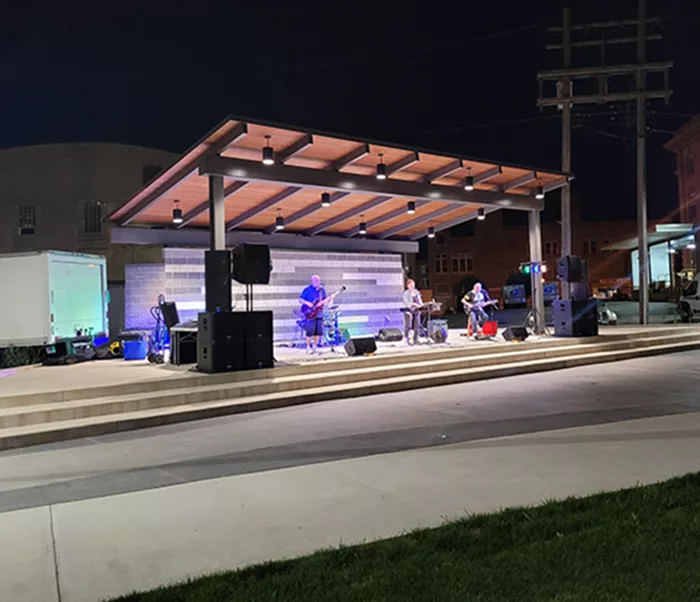 15 W. Chicago Ave.
The Freeport Art Museum has created a vibrant, arts-based civic space that continues to add beautiful features to welcome residents and visitors to downtown. Complete with a family splash pad, performance stage and large green space, the park is centrally located to Lincoln Douglas Debate site as well as Union Dairy.
115 S Chicago Ave.
Located in historic Downtown Freeport, the Classic Cinemas Lindo Theatre began with a single screen, a stage for vaudeville acts and a Bennet pipe organ to accompany the films. Over the years, this historic landmark has transformed into 9 stadium auditoriums equipped with Digital 3D and Enhanced 4K Digital Projection and 7.1 Sound. Grab a snack at the concession stand upfront and enjoy one of the latest movie releases in their spacious and comfortable theaters.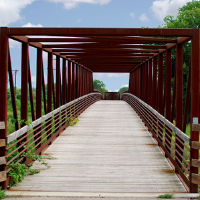 7. Pecatonica River + Tutty's Crossing Trailhead
---
250 E Stephenson St.
Tutty's Crossing Trailhead, located along the Pecatonica River in historic downtown Freeport, has been revitalized through community initiatives. Originally the location of the Burgess Battery Company (better known now as Duracell), Tutty's Crossing has become the central spot for many biking and walking paths since connecting the Jane Addams Trail and Pecatonica Prairie Trail in 2015. Walk, bike, fish or paddle – this recreational area is perfect for experiencing the great outdoors in Freeport, Illinois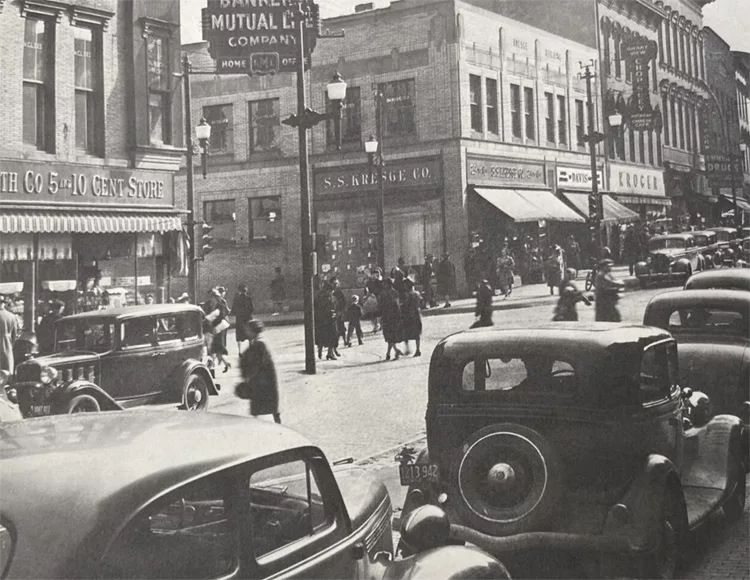 Feast your eyes on the architectural details from buildings over 100 years old as you step back in time and tour scenic downtown Freeport at your own pace. These historical buildings are steeped in significance to the growth of Freeport and northern Illinois. Learn more about each building and find locations with the help of our free walking tour app.
219 E Stephenson St
23 W Stephenson St
21 W Stephenson St
126 E Douglas St
9 East Stephenson St
100 E Douglas St
114 S Chicago Ave
16 N Chicago Ave
1 E Spring St
306 N Galena Ave
30 W Stephenson St
1 E Main St
23 W Exchange St
12 E Stephenson St
207 S Galena Ave
American Garage Art
22 W Spring St
Amity's Attic Resale
22 E Main St
Ashley Jackson Beauty
6 E Stephenson St
Christian Supply Store
23 E Stephenson St
The Clothes Bin
15 E Stephenson St
Deininger Floral
1 W Main St
Down's Shoe and Orthopedic Service
12 E Stephenson St
Dream Day Designs
30 W Spring St
Eileen's Gems
222 W Stephenson St
Flair Boutique
14 E Stephenson St
Frank Jewelers
19 E Stephenson St
Generations Boutique
21 S Chicago Ave
Ian Boutique
30 W Stephenson Ave
Jennings Cards
18 W Stephenson Ave
Jet Beauty Mart
5 W Stephenson Ave
Linda Vietmeyer Studio/Gallery
7 E Stephenson Ave
Kyah Jewelry
24 W Stephenson Ave
Luecke Jewelers
10 E Main St
PNK
222 W Stephenson Ave
Quiet Souls
18 W Stephenson Ave
Radiance Beauty Lounge
120 S Chicago Ave
Rite-Way Furniture & Appliance
20 E Stephenson St
Rootz and Branchez
101 W Main St
Royal Oak Antiques
101 E Spring St
Sports Rec. & Apparel
7 E Main St
Stacey McDonald Pottery
12 W Spring St
Swank & Mercier Boutique
1 E Spring St
116 S Chicago Ave
The Langley Co.
4 E Stephenson St
The Space Salon
2 E Stephenson St
Twice As Nice Consignments
8 W Stephenson St
Twice As Nice Home
24 E Stephenson St
The Wagner House Great Debate Boutique
1 E Stephenson St
Wagner Office Supply
10 W Main St
Pretzel City Brewfest – September 23, 2023
Wine & Witches – October 12, 2023
Bootiful Saturday – October 28, 2023
The Maddmen Concert – November 11, 2023
Mistletoe Walk – November 18-19, 2023
Small Business Saturday – November 25, 2023