Member Spotlights
We are proud of the work being done by Freeport and Stephenson County business owners and employers. The features below tell the stories of innovation, ingenuity, perseverance, and generosity that continue to be the common theme for success.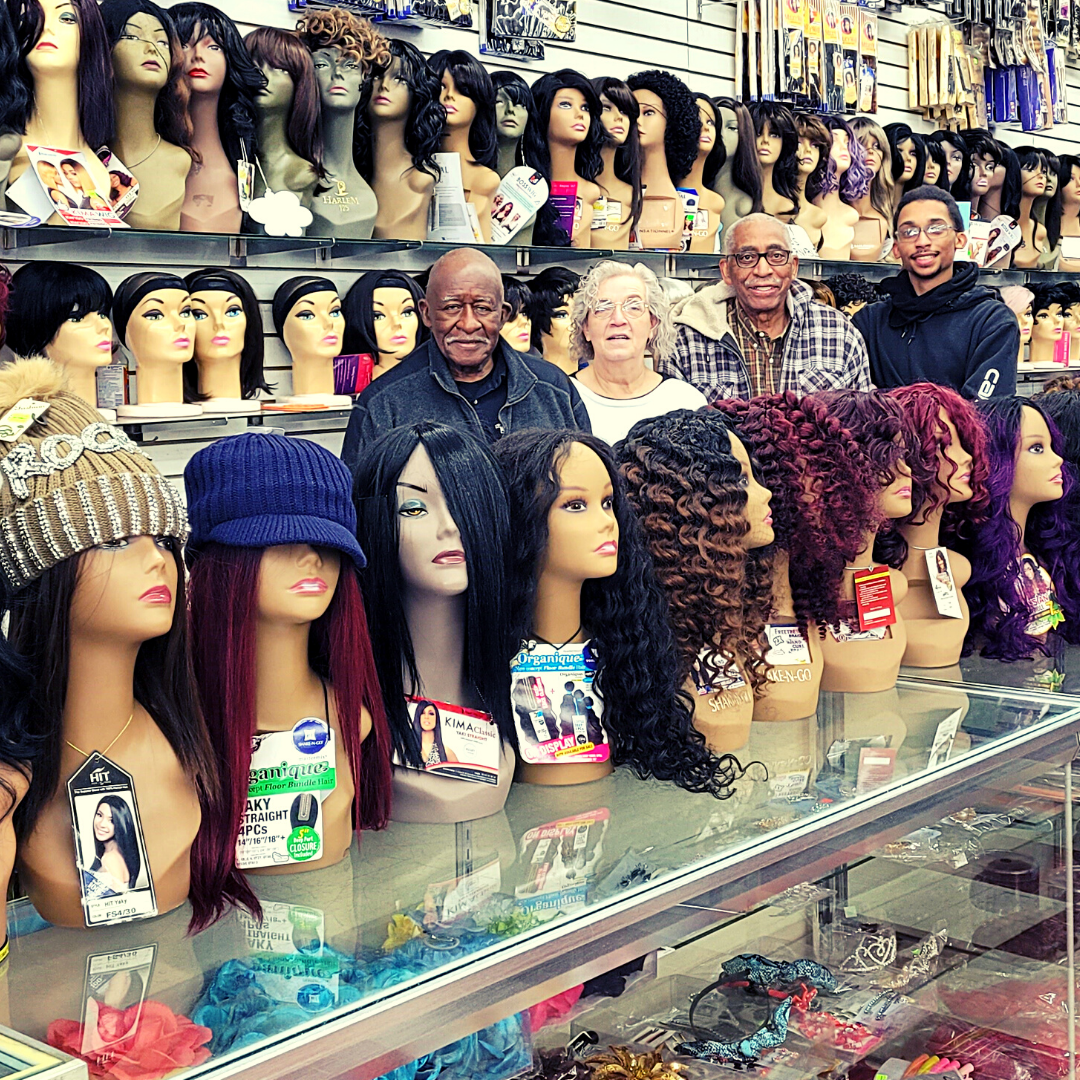 Jet Beauty Mart
JetBeautyMart is more then just a beauty supply store. Once you walk in you will find yourself in hair-heaven, and ready to help you find what you need are owner Oliver Hammond and his fantastic staff. Jet Beauty Mart also offers shoes, clothes, makeup, and much more. Oliver Hammond said, "I am proud to offer everyday needs but also some unique finds." Oliver says that one of the most rewarding parts of being a business owner is getting to know the customers and making friends. Jet Beauty Mart has been in business for 26 years and is located in Downtown Freeport at 5 W. Stephenson St. Oliver says that the best advice he would give to someone starting a business is, "start slow, be patient, and be honest." Next time you are in downtown Freeport make sure you stop into Jet Beauty Mart and say "hi", they would love to see you.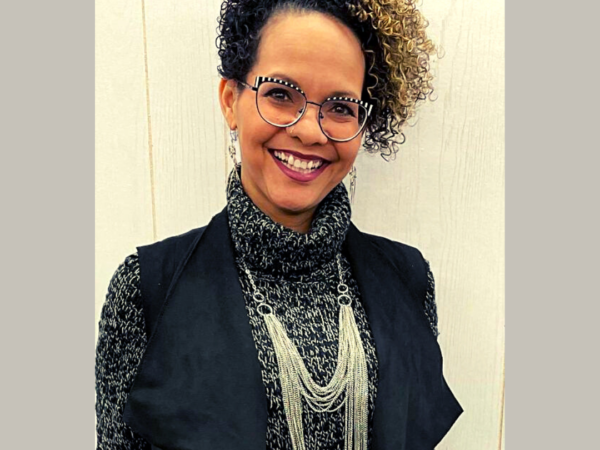 Twice as Nice, owner Carmella Jackson says, "Owning a business comes with a myriad of emotions. First off, the joy and exhilaration of starting your own business in the first place are perhaps the most enjoyable. It takes a lot of preparation, a ton of difficult decisions, and a whole lot of family and friend support! But after the initial stages of 'Oh My! What have I done?!?' wear off, you can savor in the knowledge that you accomplished your dream. I opened my first store back in November of 1999 and looking back I think fondly of how amazing it was to be able to open the doors and welcome in my new customers, who have subsequently become true friends. Some of my customers were just teenagers when they first started shopping with me and have now become mothers who are shopping for their own children! It's a wonderful cycle that I was able to watch unfold right before my eyes!"
Is it difficult to own your own business? "ABSOLUTELY! There will be times (perhaps many times) that you will want to give up, throw in the towel, say good-bye to being your own boss but if you truly love what you do and continue to educate yourself in your field, you can overcome the trials and struggles that come your way. Don't ever doubt what you're capable of. Keep learning, keep helping others and keep an open mind to suggestions and criticism. Any booming business that you know of has had to change the way they do business somehow to accommodate the everchanging economy, customer base, and the world as we know it. There would never be any way anyone of us could have predicted that businesses would have been affected the way they were this past year. I mean, A PANDEMIC?!? Jeepers, It caught all of us off guard and we had to quickly pivot in order for our businesses to survive. Some of us worked 12-14 hours a day just to come up with ways to push through the newly regulated world that we live in. Pivoting in order to allow our customers to continue to utilize our products and services, it was the most difficult time for any business, (unless you were selling hand sanitizer, toilet paper or masks LOL, then this was your time to shine!). Anyway, the most rewarding part of owning your own business is the feeling you get when you are able to help people fulfill a need in their life. My business happens to be reselling clothing and furniture which is rewarding in that I am helping the earth by recycling items that otherwise may have made it to the landfill while also assisting people to find true treasures for a great value! It is literally a dream come true for me."
What resources helped you the most in your entrepreneurial journey? "During your entrepreneurial journey, you will want to make yourself aware of the many different organizations and programs available to you that will assist your business to thrive. The programs that will be available to your business will differ according to your particular specialty but something that everyone can do is join their local chamber of commerce (Greater Freeport Partnership). This is an amazing place to find resources to help boost your business in so many ways. They have access to so much information regarding finances, customers, business plans and the list goes on. Make sure to utilize them for as much as they have to offer. Also, make yourself aware of any local services or groups that may be in your area. For me, the local downtown group has been a lot of help with organizing and advertising events as well as offering information that is relevant to my business."
Final thoughts: "Overall, if you are contemplating starting your own business my advice would be this:
Research – make sure to check out other businesses that are similar to yours and see how they run things, ask questions, soak in as much as you can.
Plan – make a business plan, save up money, utilize any grants or funds available, try to minimize the amount of money that you need to borrow
Execute – JUST DO IT! – Go for it – How will you know what you're capable of if you don't give it a try?"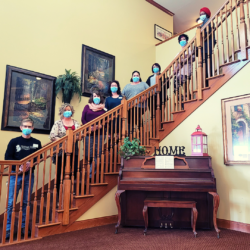 Heritage Woods of Freeport has been a part of the community for seven years. It has been their pleasure to give back to the community by offering affordable assisted-lifestyle living for seniors over the age of 65 on a limited income, as well as offering employment opportunities to our community. "Our emphasis is on maintaining your health, wellness, dignity, and independence at Heritage Woods of Freeport. You will enjoy friendly neighbors to share common life experiences in an attractive community that is comfortable, secure, and safe," said Patty Miller. Heritage Woods is located at 1500 S. Forest Rd. just off the roundabout.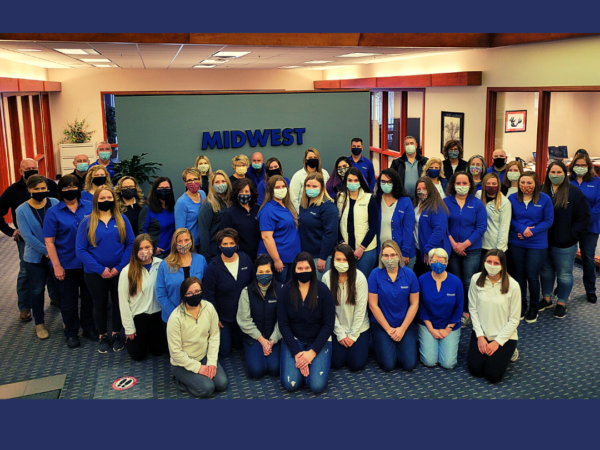 Midwest Community Bank has nine locations that exceed the expectations of their northwest Illinois customers, families, and businesses specializing in delivering financial products and services. Their vision statement, "Committed to your Success," applies to everything they do at Midwest Community Bank.
The bank started in Freeport in 1966, and while it has grown significantly over the years, it is still proud to be headquartered in Freeport.
The employees share their time, talent, and treasure in the communities in which the bank operates. They realize it's only due to the wonderful customers in each community that they continue to remain in business. The bank and its employees give back in order to say "thank you" and to help make our community strong. They are enriched by giving back and continually learn from the people they spend time with and serve.
Inclusive Education supports Hispanic Heritage Month
September 21, 2023
As summer fades and fall dawns upon us, September brings with it a tapestry of colors, cultures, and celebrations! This month is filled with significance and honors Hispanic Heritage Month, which pays tribute to our Hispanic community. During this month, we come together to celebrate vibrant cultures, rich histories, and invaluable contributions of the Hispanic culture. This month isn't just […]
Moving Forward with Gratitude
September 14, 2023
As my time as the executive director of the Greater Freeport Partnership draws to a close, I want to take a moment to express my deepest gratitude and heartfelt appreciation to each and every one of you. It has been an incredible journey leading this organization since May 2020, and I am truly honored to have had the opportunity to […]