Outdoor Recreation
We value the outdoor experience. Stephenson County has endless adventures for everyone from the vast acreage of Krape Park to the rolling hills of our beautiful golf courses to the famous tribute of Little Cubs Field. Hiking, biking, whatever your liking – it's right here in Freeport and Stephenson County.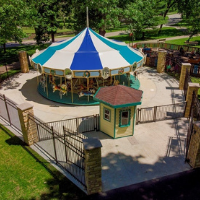 Krape Park
Krape Park is more than just grand playgrounds, picturesque scenery and outdoor recreation that initially meets the eye. Hidden within these woodsy acres is a wealth of entertainment and beauty with a miniature golf course, antique carousel, illuminated waterfall, walking paths and more! The park is named for Dr. W.W Krape, who built a mass following that breathed the original life into this land. Take a paddleboat along the Yellow Creek river, play with your children in the intricate playground system of Kid's Kastle, explore the numerous paths that trail the hills and more at Krape Park in Freeport, IL.
ADDRESS:
1799 S Park Blvd.
Freeport, IL 61032
Knowlton Park
Located at the southeast corner of Broadway and Locust in Freeport, the park is named after Dexter A. Knowlton, a pioneer merchant and Freeport landowner who donated the land and development of the park to the community. Today, the neighborhood park features tall Black Maple trees that shade benches and play equipment installed in 1992.
ADDRESS:
Locust St. at Broadway St.
Freeport, IL 61032
Bidwell Park
This neighborhood park located across from the Freeport Memorial Hospital, features a small shelter (built in 1948), a backstop and play equipment installed in 1996. The park is often used for small group sporting events.
ADDRESS:
1124 W Pleasant St.
Freeport, IL 61032
Read Park Sports & Pool
Centrally located in Freeport, Read Park offers acres of recreational area and many activities to do. The park is home to the Read Park Family Aquatic Center, complete with a zero-depth swimming pool, water slides, spray features and sand volleyball area. Its newest amenity is an 11,000 square foot concrete skate park that features obstacles, ramps, rails, bowls and ledges. Located near the Read Park Pavilion are basketball courts, softball fields and a children's playground. Experience all that Read Park has to offer in Freeport, IL!
ADDRESS:
1200 Park Ln. Dr.
Freeport, IL 61032
Taylor Park
Taylor Park was originally a trotting-horse race track, which gives the park its oval shape and flat terrain. Available amenities include picnic areas, shelters, playground areas, a three-diamond lighted softball complex, a tennis court, a basketball court and a sand volleyball court.
ADDRESS:
900 E Stephenson St.
Freeport, IL 61032
Wilbur Park
Developed as a result of activism from a community action group to bring a park to their northwest neighborhood, the land was purchased on their behalf by local industrial W.T. Rawleigh and deeded over to an openly receptive Park District in 1948. Today, Wilbur Park features pleasantly landscaped terrain and play equipment for children and families.
ADDRESS:
Warren Ave.
Freeport, IL 61032
Winter Park
Originally constructed by local builder James Winter, the seven-acre park was gifted to the Freeport Park District in 1995. The park now offers neighbors a 1/3 mile asphalt-surfaced path, a small shelter, a playground, a backstop and an open space landscape for group activities.
ADDRESS:
2023 Bedford Rd.
Freeport, IL 61032
Little Cubs Field
Experience big league fun at Little Cubs Field! This faithful replica of Chicago's famous Wrigley Field pays tribute to a great American team and the great American game. Notice the brick walls, model scoreboard, marquee and left field bleachers when you visit this miniature reproduction. Little Cubs Field opened in 2008 after the community came together to build a place "where grown-ups can be kids and kids can be grown-ups." Reserve the field for your events on the website.
ADDRESS:
1160 W Empire St
Freeport, IL 61032
Lena
Lake Le-Aqua-Na State Park
Located in Lena, Illinois just west of Route 73, Lake Le-Aqua-Na State Recreation Area is highlighted by a 40-acre lake, multi-use trails, picnic areas and RV, tent, equestrian and youth group campgrounds. The park's name is a combination of the town of Lena and the Latin word for water, "aqua."
ADDRESS:
8542 N Lake Rd.
Lena, IL 61048
Lena Park District
Enjoy Lena Park District's many parks and playgrounds.
Lions Park
Lions Park, Lena's largest and most popular park, contains playground equipment, a large shelter house and a baseball diamond. It is also the home to the Splash Land Pool, Splash Land Food Court and a mini-golf facility.
ADDRESS:
609 N. Schuyler Street (Highway 73)
Lena, IL 61048
Dodds Park
Dodds Park is home to playground equipment, two baseball diamonds, tennis courts, a shelter house, concession stand, horseshoe pits and a shuffleboard court.
ADDRESS:
404 Walnut Street
Lena, IL 61048
Jaycees Park
Jaycees Park offers playground equipment, a volleyball court and a soccer field.
ADDRESS:
615 Country Lane Drive (Fairway Hills)
Lena, IL 61048
Schudt Park
Schudt Park is located in Waddam's Grove and has playground equipment, a baseball diamond, a basketball court, picnic area and bird watching on 3 acres.
ADDRESS:
212 Schudt Street
Waddams Grove, Illinois 61048
Polhill Park
Polhill Park is Lena's newest park, providing playground equipment, a shelter house with restrooms, a beautiful waterfall and horseshoe pits.  ADDRESS:
110 E. Provost Street
Lena, IL 61048
GOLF COURSES
Explore Stephenson County's vast rolling hills with a game of golf on any number of the courses that span the area. Enjoy scenic Northwest Illinois at Park Hills or the Freeport Club, or venture outside Freeport to Stage Coach and Wolf Hollow in Lena or Brush Creek in Orangeville. Each course is different from the last with new scenery, people and challenges with each hole.
Park Hills Golf Course
3240 W Stephenson St.
Freeport, IL 61032
The Freeport Club
1614 Park Blvd.
Freeport, IL 61032
Wolf Hollow Golf Course
6546 N Shippee Rd.
Lena, IL 61048
Stage Coach Golf Course
623 Robin Ct.
Lena, IL 61048
Brush Creek Golf Course
2001 W St. James Rd.
Orangeville, IL 61060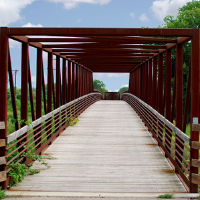 Pecatonica River + Tutty's Crossing Trailhead
Tutty's Crossing Trailhead, located along the Pecatonica River in historic downtown Freeport, has been revitalized through community initiatives. Originally the location of the Burgess Battery Company (better known now as Duracell), Tutty's Crossing has become the central spot for many biking and walking paths since connecting the Jane Addams Trail and Pecatonica Prairie Trail in 2015. Walk, bike, fish or paddle – this recreational area is perfect for experiencing the great outdoors in Freeport, Illinois
ADDRESS:
250 E Stephenson St.
Freeport, IL 61032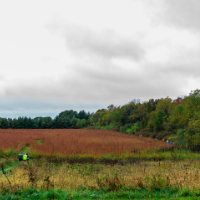 Oakdale Nature Preserve
Three miles south of Freeport, nestled in the beautiful country in Northern Illinois, is Oakdale Nature Preserve offers 133 acres of forests, streams and restored prairies. Venture through over four miles of trails wind, as well as a 1/3-mile hard-packed accessible trail. The preserve is open daily from dawn to 10:30 PM.
ADDRESS:
4433 S Cranes Grove Rd.
Freeport, IL 61032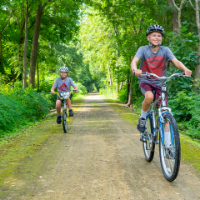 Jane Addams Trail
With the ever-changing seasonal plant life and varied wildlife, each journey on the Jane Addams Trail is a new experience. The rock layers and topographic features exposed along the path tell the story of an environment gradually changing from an ancient shallow sea to the rushing glacial stream that carved our valleys. The trail also tells the story of man's history, from the Native Americans like the Winnebago Tribe to the pioneer families who prospered from this fertile land. Starting at Tutty's Crossing Trailhead in downtown Freeport and traveling 17 miles to the Wisconsin state line where it connects to the Badger Trail (40 more miles North) you will see some of the most beautiful natural sights our area has to offer. This trail is suitable for all ages and skill levels as it is mostly flat and smooth and has multiple places to park along the path.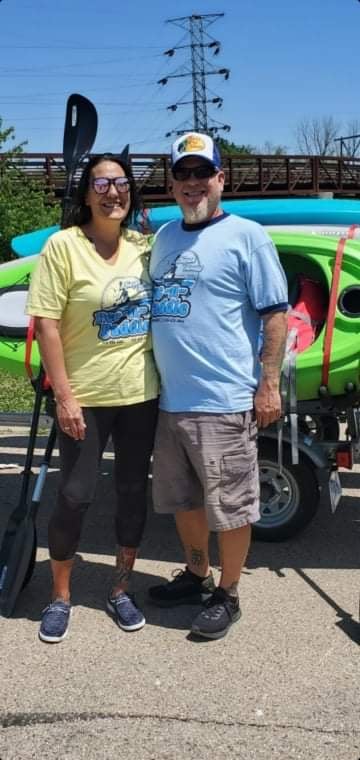 Kayaking is a great way to disconnect from your electronic world and relax. You are in charge of your own boat and where you want to go. Rent a kayak for a 2-, 4-, or 8-hour tour or ask about overnight camping trips. Bring your own kayak and we will shuttle you up river and you can paddle your way back! Also ask about 6-hour fishing tours as we supply everything you need for a good time. Open seven days a week 6 am – 6 pm. Call (815) 990-2307 or (815) 275-2064 for reservations, or check out their web site pecnpaddle.com.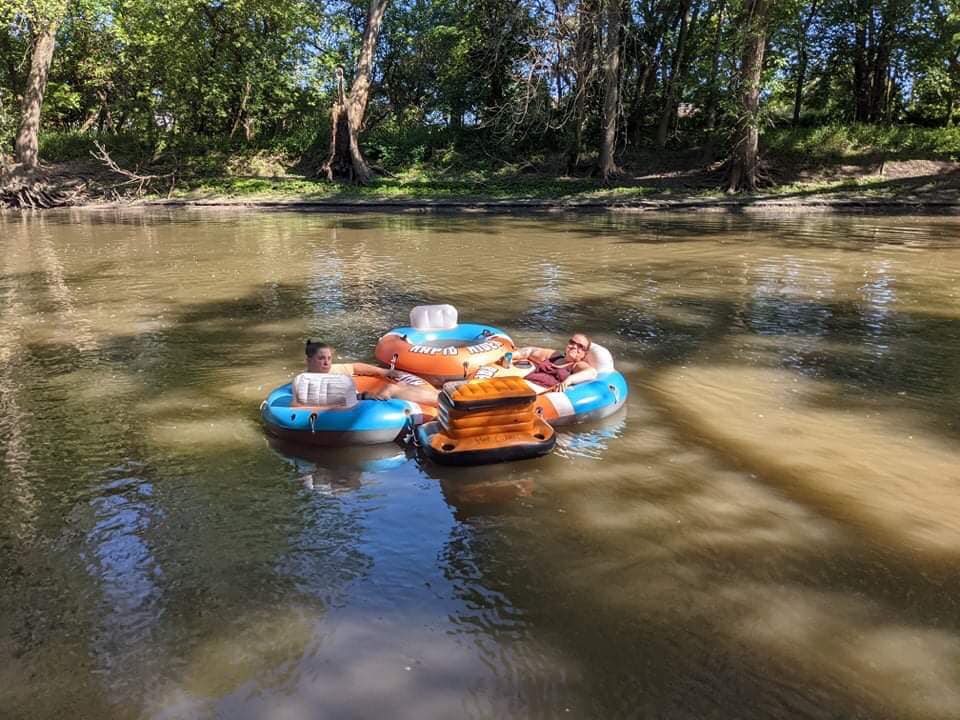 This new recreational experience offers a relaxing float experience down the Pecatonica River. Port Tubing takes care of the transportation from dock to dock along with special offers to local food establishments. Cooler tubes also available.  Call (815) 233-9555 for reservations, or check out their Facebook page. 
[/spb_row]
Inclusive Education supports Hispanic Heritage Month
September 21, 2023
As summer fades and fall dawns upon us, September brings with it a tapestry of colors, cultures, and celebrations! This month is filled with significance and honors Hispanic Heritage Month, which pays tribute to our Hispanic community. During this month, we come together to celebrate vibrant cultures, rich histories, and invaluable contributions of the Hispanic culture. This month isn't just […]
Moving Forward with Gratitude
September 14, 2023
As my time as the executive director of the Greater Freeport Partnership draws to a close, I want to take a moment to express my deepest gratitude and heartfelt appreciation to each and every one of you. It has been an incredible journey leading this organization since May 2020, and I am truly honored to have had the opportunity to […]