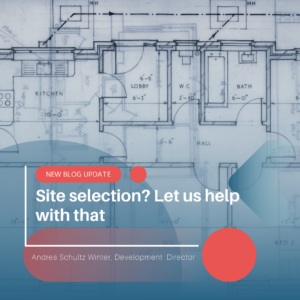 Finding the right location to start a new business or expand and grow an existing business is a complex decision. Let the Partnership help you find the right location in Freeport and Stephenson County for your new opportunities.
The first step in the process is to understand what property is available. To track sites and buildings that are available for lease or purchase, the Greater Freeport Partnership maintains a Location One Information System (LOIS) Database that lists commercial or industrial buildings developable land that are for sale or lease. This database is searchable by either buildings or sites via an interactive map. Each pin on the map represents an available location that can be clicked on to learn more about the site or building characteristics and the owner/realtor contact information. Additionally, under the 'Layers' feature you toggle on/off map overlays of incentives zones, such as TIF Districts and Enterprise Zone. You can quickly gain an understanding of what cost reduction tools might be available for your construction or redevelopment project based on the selected location.
Another LOIS tool to help evaluate potential locations are ESRI Geo-mapping reports, which can be generated for each property. These reports provide a variety of data sets for the geographic area around the selected property. A few examples of reports that can be generated include community profiles, business summaries, demographic and income profiles. These reports quickly give context to the neighborhood and can further inform your location decision.
The LOIS Database is routinely updated with listings for all of Stephenson County from local realtors, property owners, and national real estate database systems, such as LoopNet or Crexi. If you have a commercial or industrial property you would like to list on the site, please contact me. Listing property on LOIS is free. The Partnership does not serve as a licensed realtor but will assist in communication and coordination between interested parties.
Please visit our website for more information.
Andrea Schultz Winter is the Development Director for the Greater Freeport Partnership. She can be reached at awinter@greaterfreeport.com or 815-233-1354.