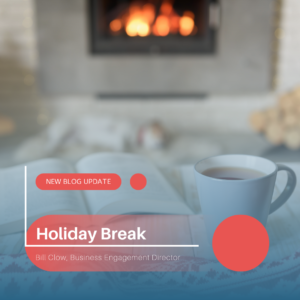 This weekend is Christmas. Sunday was the first day of Hanukkah. In the next couple of weeks, we also have Kwanzaa, New Year's Day, and other celebrations and special days of national and personal significance. It is common for most of us to have some time off from work during this time of year. At the Greater Freeport Partnership, we hope you enjoy your break and use it to recharge and prepare for 2023!  
We all recharge in different ways. The nice thing is in Freeport and Stephenson County there are many ways to recharge and refresh during your break! 
Enjoy Nature: If you like to recharge by enjoying nature and the great outdoors, we have some amazing local and state parks and trails in Stephenson County. Residents of Freeport can even rent snowshoes and cross-country skis from the Freeport Park District.  
Family and Friends: If you recharge by connecting with family and friends, we have many great restaurants and pubs that are great gathering places for you and yours. If you prefer to entertain at home, we have a diverse selection of specialty foods and home goods stores that help you make entertaining a great success! 
Retail Therapy: For some, there is no better way to relax than browsing through the many stores and boutiques found throughout Freeport and Stephenson County. Browsing the unique offerings, getting guidance and advice from the salespeople, who are often the store owners, and finding unique treasures are all possible at the scores of small retailers in our area! 
Supporting Others: This time of year, some people like to unwind by helping others through donations of time or money. We have many not-for-profit organizations in the area that support everything from those in need, to history and the arts, to our natural world and so much more. A donation helps to support the work these organizations provide.  
No matter how you choose to spend your off-work hours, it is important to find a way to take a break and recharge in the way that works for you. If you are looking to recharge in any of the ways discussed above, or your own way, you can find ideas, including business and organization listings, on the Partnership web site or mobile app! 
Season's Greetings to you and yours. I hope you have a wonderful holiday break! 
Bill Clow is the Business Engagement Director at the Greater Freeport Partnership and can be reached at bclow@greaterfreeport.com or 815-233-1353.