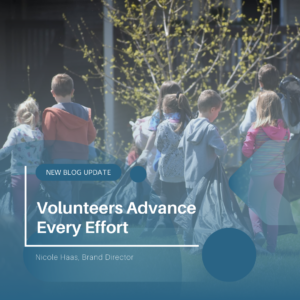 It is a common phrase spoken in many non-profit organizations: "We are looking for volunteers to help, but everyone is so busy."  
We are ALL so busy that volunteering can move down the priority list.  That is why we cannot show enough appreciation to those who do take the time to serve in any capacity for the Partnership and many other worthy organizations throughout the city and county.  
Volunteers are the reason for so many great efforts and events that our small staff could not accomplish on our own. Great people with passion, purpose and a drive to see change in our communities give their time and talents to advance our mission and make Freeport and Stephenson County a great place to live and do business.  
To those who help set-up, tear-down and staff tables at each event, thank you for greeting and meeting every guest with a smile, a friendly welcome and a reflection of our positive hospitality. To those who pick up litter, plant and beautify spaces, and make our area look its best, thank you for giving us your time and talent to make us all proud of the places we call home. To those who serve on committees, boards and group projects, thank you for your intellectual contributions, ideas, collaboration, and guidance to advance our mission with the input of so many thoughtful voices. To those who attend ribbon cuttings, Rise N' Shines, Business After Hours, business education webinars and other offerings, thank you for being there to support one another and show interest in the efforts of fellow businesses.  
There is no contribution too small. Every effort is noticed, valued, and greatly appreciated by the Partnership and our community. All the good you are doing and all the time you are contributing is  setting an example for others to follow.  
As we look ahead to another year of activities and events, we are excited and invigorated by what is to come. While we have big goals in 2022, we know they can be accomplished with the support and helping hands of so many volunteers who demonstrate time and again their willingness to make a difference. Thank you for your support thus far, we could not have done it without you. And in 2022, we hope you consider offering us your valuable commodity of time, again. 
To every volunteer: thank you, thank YOU, THANK YOU!