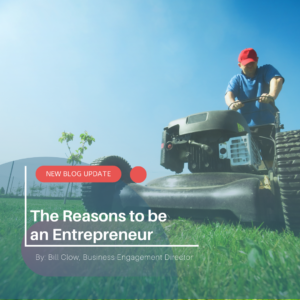 There are many reasons someone decides to start or purchase a business. In my years at the Greater Freeport Partnership, I have had the pleasure to talk with many business managers and entrepreneurs about their businesses and their reasons for working at them. The reasons are as varied as the individuals who express them.
Take the story of Dan McFarland and his son, Tyler. Recently they purchased the Oakland Cemetery and Mausoleum. Dan used to work at Oakland for a previous owner, doing sales and customer service, but left for other pursuits. A few years ago, noticing the cemetery looked neglected, Dan looked into who owned the cemetery at the time and discovered that the owners were looking to sell. After some soul searching, Dan bought Oakland. Talking to Dan and Tyler, it is easy to see they have a passion for the beautiful property of Oakland Cemetery, and they felt an obligation to the families who had entrusted Oakland with their loved ones.
Dan and Tyler have many ideas and plans on ways to improve the property and enhance the business. Consistently they talk about wanting to support and showcase the incredible history of the Freeport area represented in Oakland Cemetery. They talk about helping grow Oakland into a something that the community can be proud of. There are many reasons that Dan and Tyler are motivated to work hard on Oakland Cemetery and Mausoleum. While they hope it will change in the future, they will be the first to admit that this isn't a profitable venture at the current time. Their pursuits at Oakland are more than fiscal.
While Oakland Cemetery is not a typical business, the motivations of its owners are. Many entrepreneurs and people running small businesses are pursuing a dream or a vision. Furthermore, when you support a local business, you are doing more than keeping your money in the community, you are investing in a dream. Doesn't that sound good?
Bill Clow is the Business Engagement Director for the Greater Freeport Partnership. He can be reached at bclow@greaterfreeport.com or 815-233-1353.