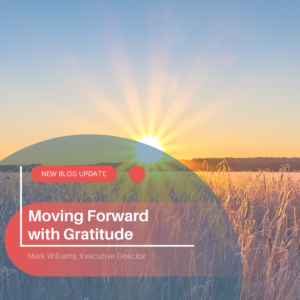 As my time as the executive director of the Greater Freeport Partnership draws to a close, I want to take a moment to express my deepest gratitude and heartfelt appreciation to each and every one of you. It has been an incredible journey leading this organization since May 2020, and I am truly honored to have had the opportunity to serve in this role.
To our board of directors, your unwavering support, guidance, and commitment to the Partnership's mission have been invaluable. Your dedication to the organization's success has been a source of inspiration, and I am grateful for the trust you placed in me to lead.
To our government partners, your leadership, and willingness to collaborate and to allocate resources that leverage private-sector investments has created a cooperative environment that will further position our region for economic growth. I am optimistic about the future with your collaborative leadership.
To our esteemed members, your active participation and engagement are the driving force behind our achievements. Your passion for our cause and your contributions have made a significant impact on our community, and I am thankful for your commitment.
To our investors, your financial support has been instrumental in helping us realize our goals and bring our young organization's vision to life. Your belief in our mission has been a source of motivation, and I am appreciative of the resources you provided to propel us forward.
To our dedicated staff, your hard work, dedication, and unwavering commitment to our mission have been the backbone of our success. Your enthusiasm and professionalism have created an environment of excellence, and I am proud to have worked alongside such a talented team.
As I embark on a new opportunity that has presented itself, I carry with me the lessons and experiences from my time here. I have immense confidence in the future of the Greater Freeport Partnership and the continued success of this trend-setting organization under new leadership.
Please know that even as I move forward, my support for the Partnership remains unwavering. I will always cherish the memories we've created, the relationships we've built, and the impact we've made together.
Thank you for allowing me to be a part of this incredible journey. I look forward to seeing the Partnership thrive and reach new heights in the future.
With deepest gratitude and warm regards,
Mark Williams