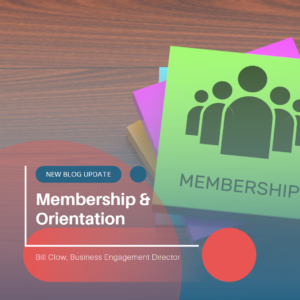 May 3rd, the Greater Freeport Partnership will host a new-member orientation at 10 am at our offices at 110 W. Main Street, Freeport. We offer new member orientations bi-monthly for new members, but the event is open to any member business who might find value in having staff attend.  
When your organization joins the Partnership, every person in your organization can take advantage of the benefits of membership. Programs like Business After Hours and Rise n' Shine, affinity groups like the Women's Enrichment Network and the Young Professionals Network provide people a chance to build business and personal networks. Our educational offerings like our podcast, Synapse, and our Business Resources pages on our website and our mobile app, are designed to provide information and value to every member of your organization.  
We know that recruitment of quality employees is an issue for many of our members. That makes the retention of those employees you already have even more important. We believe providing your staff with opportunities to build networks and contacts and the chance to develop new skills and ideas contributes to job satisfaction and connection.  
So even if your organization has been a long-time member, consider sending employees who are newer and might benefit from learning more about the wide range of work we do at the Partnership to our orientation. For more information or to RSVP, please contact Bill Clow at the information below.
Thank you for being a member! We look forward to seeing you or your team members at our orientation! 
Bill Clow is the Business Engagement Director for the Greater Freeport Partnership. He can be reached at bclow@greaterfreeport.com or 815-233-1353.