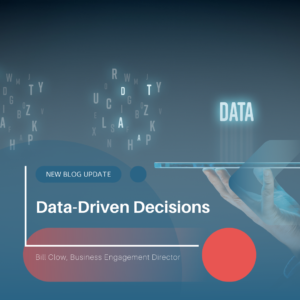 Most businesses rely on a certain amount of data to effectively manage their operations. It is hard to know how your business is doing without a clear picture of accounts receivable, inventory, and payroll. Similarly, a business that collects data about its customers, competitors, and community adds to their chances of success and growth.  
The Greater Freeport Partnership is no different. We use many sources of data and information to help us provide the best possible services to the businesses and communities with which we work. One type of data we find particularly useful is feedback from members. Knowing what you find important and valuable helps us to provide better and more pertinent services to you. That is why we are conducting a membership survey. By spending a few minutes filling out the survey found at the link below, you can help us to improve and refine the services we provide to you and other members. Please click this link https://www.surveymonkey.com/r/CBVHDXL and complete the survey by June 10. This will help us a great deal and be of better service to each of you.  
______________________________ 
If you are new to the Partnership, new to your company, or just want to know more about what we do, we are holding our next New Member Orientation on July 12 at 5 pm at the Partnership offices (110 W. Main, Freeport). Just let us know if you are planning to attend. The orientation is casual, informal and designed to be interesting and interactive. It also should not take more than an hour or so, depending on the number of people and the amount of conversation! We hope to see you there!
Bill Clow is the Business Engagement Director for the Greater Freeport Partnership. He can be reached at bclow@greaterfreeport.com or 815-233-1353.