Downtown Freeport Business & Building Owners
Resources for current or future business and building owners in Downtown Freeport.
Announcements:
Please continue to check our Small Business page for webinars and upcoming events on all things business-related!
August Downtown Meetings
Downtown Design & Placemaking
@ Greater Freeport Partnership
Downtown Promotions Meeting
@ Greater Freeport Partnership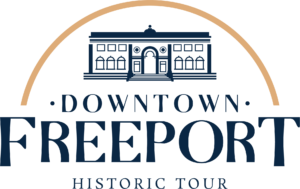 The Partnership recently launched the Downtown Freeport Historic Tour with the help of the Placemaking sub-committee. Interested in adding your building to the historic tour? Please complete this form to be added!
Inclusive Education supports Hispanic Heritage Month
September 21, 2023
As summer fades and fall dawns upon us, September brings with it a tapestry of colors, cultures, and celebrations! This month is filled with significance and honors Hispanic Heritage Month, which pays tribute to our Hispanic community. During this month, we come together to celebrate vibrant cultures, rich histories, and invaluable contributions of the Hispanic culture. This month isn't just […]
Moving Forward with Gratitude
September 14, 2023
As my time as the executive director of the Greater Freeport Partnership draws to a close, I want to take a moment to express my deepest gratitude and heartfelt appreciation to each and every one of you. It has been an incredible journey leading this organization since May 2020, and I am truly honored to have had the opportunity to […]