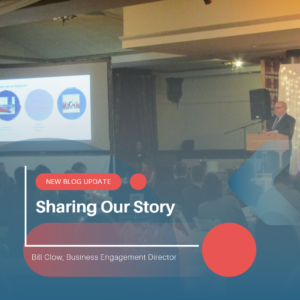 At the Greater Freeport Partnership, we utilize many strategies to share important information with our members, communities, and visitors from outside the area. We strive to get the word out about what makes Freeport and Stephenson County a great place to live, work, and play and share information about the work we are doing to support and attract businesses and entrepreneurs. In today's column, I will highlight two of the ways we communicate with our various audiences: our annual dinner and our All In Stephenson County Community Guide. 
This Thursday is our annual dinner at the Freeport Masonic Events Center. At this annual event we update our membership on what we have been working on, what we have accomplished in the past year, and what we intend to focus on going into 2023. We also highlight the accomplishments of others with the annual awards of people and businesses who have made significant achievements in their work. This year, we are also excited to host our keynote speaker, Dan Seals, CEO of Intersect Illinois. Intersect Illinois is driven by a mission to bring new jobs, investment, and economic prosperity to Illinois through dynamic partnerships and collaborations. 
We have also recently contracted to work again with Lure Creative to produce the 2023 All In Stephenson County Community Guide. Lure will be working with us to design and produce a community guide that serves as a resource for information and entertainment to Freeport and Stephenson County residents and visitors alike. We print and distribute 18,000 copies of the guide each year and have 45,000 or more visits to the digital edition on our website. Lure Creative is providing opportunities for businesses to advertise in the community guide and to reach all the people who use the guide. If you are interested in more information on advertising in the guide, please contact Mike Howren. 
We hope to see you at our annual dinner and in the pages of our community guide!